The Nature's Head composting toilet is the best of all sanitation solutions for boat owners.
This composting toilet is completely self-contained, and can safely be used while cruising as well as in anchorages and in marinas.
This is a no-hassle solution to a long-standing problem for cruisers, for racers, and for weekend boaters. Designed specifically for the tough marine environment, this unit will stand up to years of trouble-free service.
---
Further Information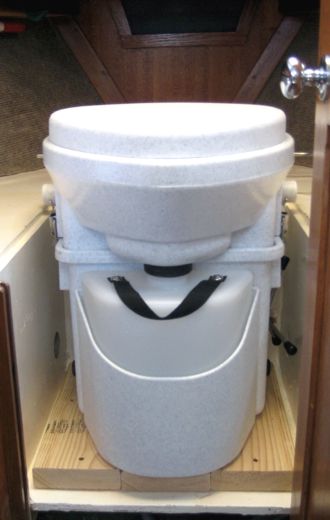 The toilet comes with the 12 volt parts needed. For venting, you can use the Mushroom Vent for cabin side or roof. This vent can also be used over an old pump out fitting hole.
Media:
Articles & Blogs: