Nature's Head Composting Toilet has become the "Go To" solution for Tiny Homes everywhere.
The small size, ease of installation, and reliability of the Nature's Head has earned it the "first choice" for those looking for a composting toilet for the tiny house they are building or considering.
The waterless design requires no water for flushing which not only requires no plumbing, but is also eco-responsible. There is no odour, due to the separation of liquid and solid wastes.
Installation is straightforward. We suggest our Vent Assembly for Structures as a low cost and reliable alternative to expensive venting systems.
For Permanent Locations: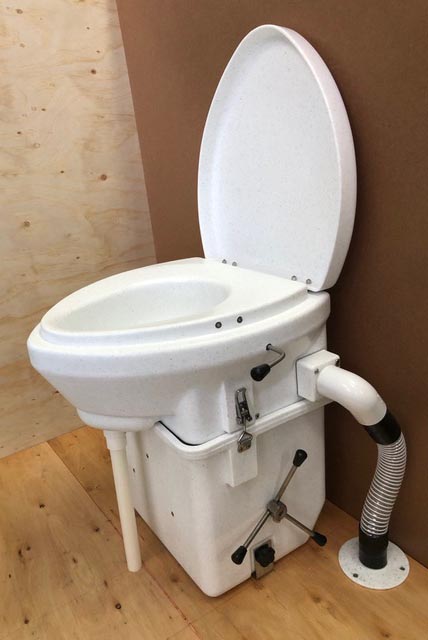 Rather than emptying the urine bottle regularly, it is possible to remove the bottle and install a drainage pipe which takes the urine out to a small trench,
The details for locating the hole for the pipe can be found under the tab called Installation & Frequently Asked Questions. Also there are some details on the trench required.
---
Further Information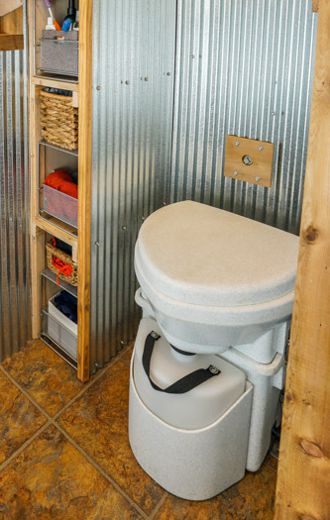 If you are using 240 volt house power, you will need a wall transformer. If using 12 volt, batteries and or solar, the toilet comes with the necessary parts. Our PVC Vent Assembly is an easy way to vent through the wall or floor.
Media:
Tiny & Off Grid Youtube Playlist
Articles & Blogs: