Nature's Head is the answer to your needs for your cottage, cabin, workshop, basement, garage, bunker, barn, or yurt.
The Nature's Head composting toilet is the most economical, environmentally friendly, way to process your toilet wastes when you have no sewer or septic system, or in areas of water shortage, or if you want to reduce your ecological footprint.
This composting toilet is completely self-contained, and can safely be used in places where traditional flush toilets are impractical, where there is no water or sewer service. Because Nature's Head Composting Toilets were designed for the harshest of conditions, they will stand up to years of trouble free service.
For the convenience of a modern-day toilet in your structure, but not the added expense of plumbing, consider the Nature's Head.
For Permanent Locations: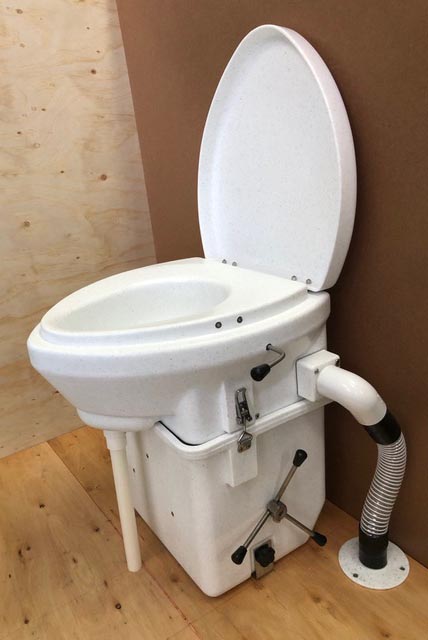 Rather than emptying the urine bottle regularly, it is possible to remove the bottle and install a drainage pipe which takes the urine out to a small trench,
The details for locating the hole for the pipe can be found under the tab called Installation & Frequently Asked Questions. Also there are some details on the trench required.
---
Further Information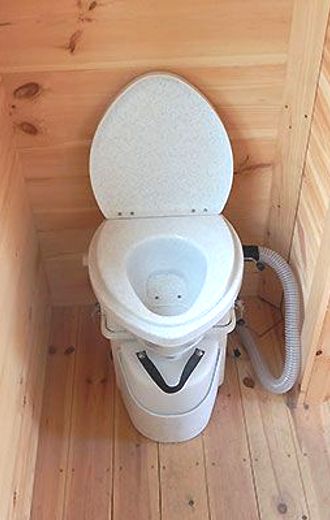 If you are using 240 volt house power, you will need a wall transformer. If using 12 volt, batteries and or solar, the toilet comes with the necessary parts. Our PVC Vent Assembly is a good way to vent through the wall or the floor on a raised cabin.
Media:
Tiny & Off Grid Youtube Playlist
Articles & Blogs: